Healing Manor Hotel launches new Wimbledon afternoon tea just ahead of the Championships which kick off on 2nd July and run through to 15th July.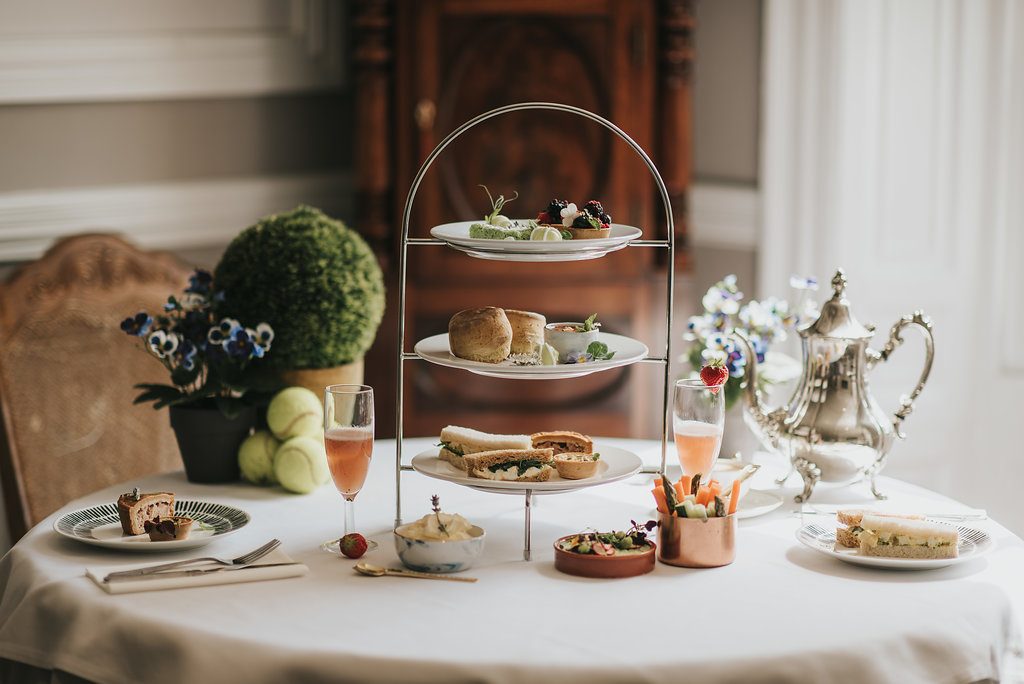 Launched Thursday 28th June, Wimbledon afternoon tea is a delicious nod to all things tennis and summer. Renowned locally for creating seasonal and themed afternoon tea's, Steven Bennett and his team of chef's have devised a new menu written by Healing Manor's Junior Sous Chef Daniel Parkes.
The afternoon tea comprises of seasonal and locally sourced produce and served as savoury and sweet bitesize treats. Sandwiches include; Scaman's free range eggs and watercress sandwich and another British classic, coronation chicken. Other savouries include picnic staples such as pork pie, quiche and vegetable crudities with pea hummus.
During the Championships, there's over 320,000 glass of Pimms, 28,000kg strawberries and 25,000 scones enjoyed by spectators attending Wimbledon. Junior Sous Chef Dan has created his own special recipe for a delicious Pimm's infused jam packed with strawberry's, orange, cucumber and a delicate hint of mint. The jam accompanies an orange blossom scone and clotted cream.
Foraged from the grounds and woodland at Healing Manor, elderflower which is rife in Lincolnshire at this time of year, delicately sweetens and flavours a pistachio sponge which is decorated as a tennis court.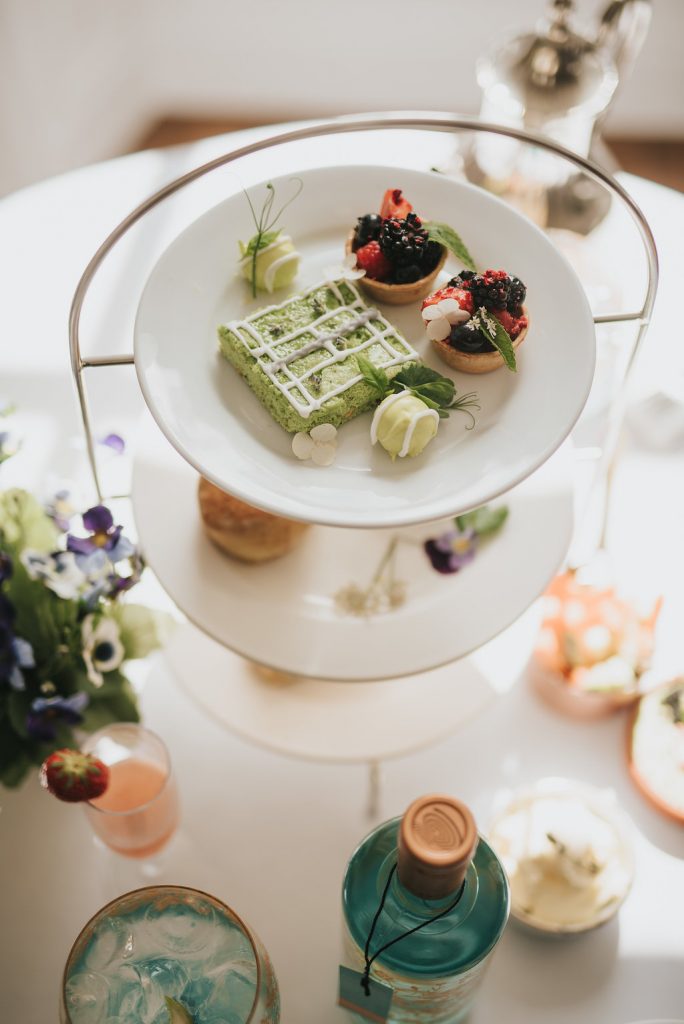 Other sweets include a strawberry Bellini jelly as a nod to all the strawberries and champagne enjoyed at Wimbledon. A white chocolate and coconut mousse is dressed as a tennis ball and a fruity summer tart with a sweet glaze finishes off this themed afternoon tea.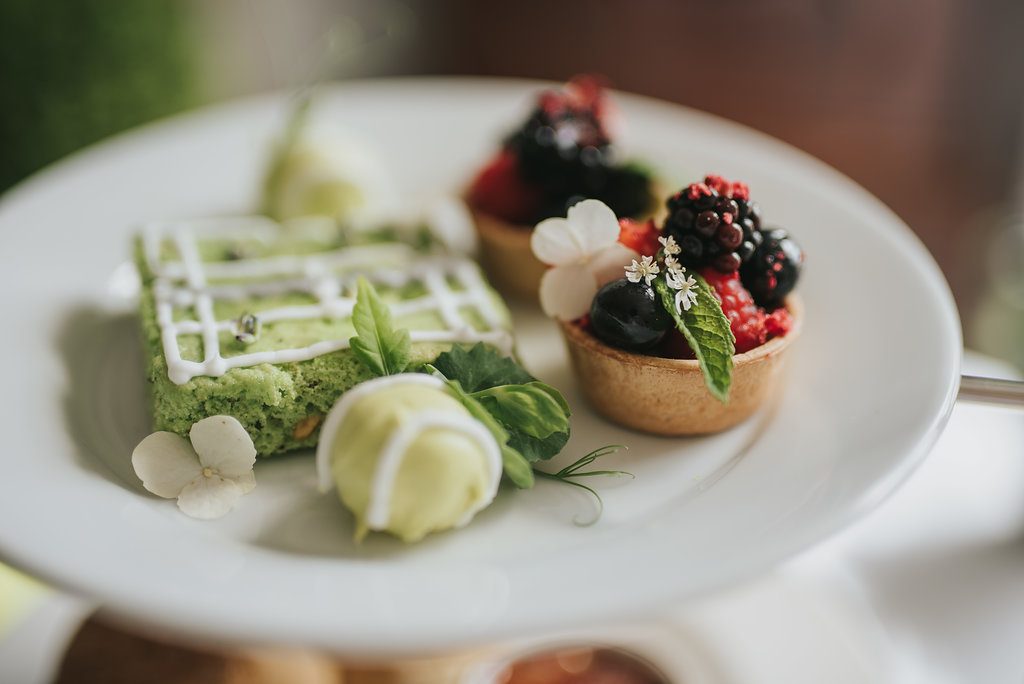 Whilst afternoon tea is traditional enjoyed with a pot of tea, the Manor have teamed up with Silent Pool gin to offer a gin and tonic twist and are also featuring their newly launched tea which has been created using dehydrated botanicals used to distil their rather British gin.
Wimbledon Afternoon Tea is available Thursday – Sunday from 28th June through to 22nd July. Gluten free, vegan and vegetarian menus are also on offer. £19.95 per person, £12.95 under 12's.
For any more information or additional images please contact: charlotte@healingmanorhotel.co.uk (01472) 884544
Afternoon Tea Photographs by Pink Feet Photography | Facebook and Instagram @pinkfeetphotography